Is It Legal To Buy A Gun From Someone?
Is it legal to buy a gun from someone in New Mexico? The answer is yes, but with some caveats. Known as private firearms or gun sales, there are certain requirements you must meet for private purchase to be lawful.
As a rule, if you can legally buy and own a firearm in the state, then you also can sell one. However, you must have a federal firearms license or use a business that has one to complete the sale legally. We'll talk about all the obligations you must meet later in this blog.
What is a private gun sale in New Mexico?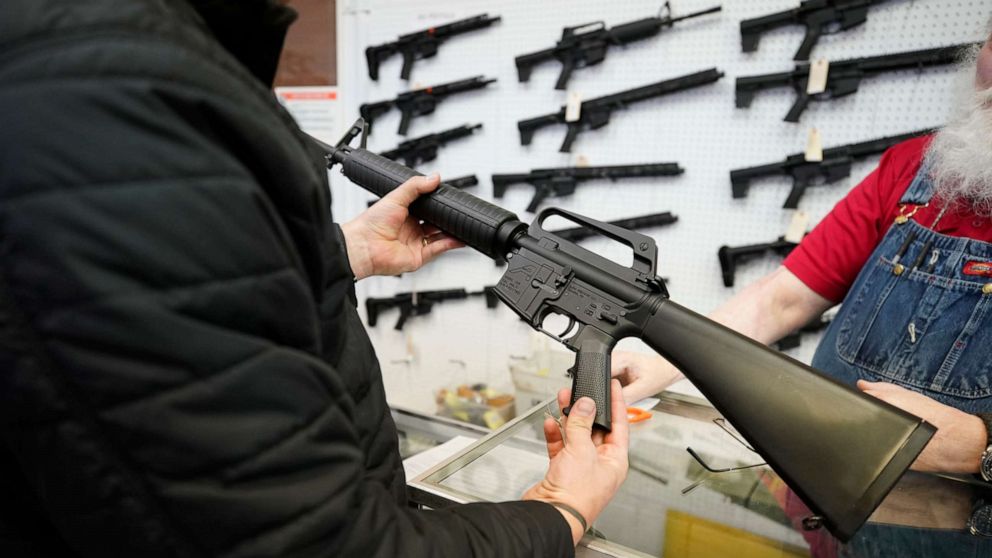 You might be familiar with the process of buying a gun from a licensed gun store. Picking out the gun you'd like is the first part of the process. Providing your driver's license and other personal information to complete a background check is the next step. You then must wait until the background check is completed and you're approved before leaving with your weapon of choice.
Purchasing a gun from another person in the state of New Mexico is a private gun sale, which is handled a bit differently.
A gun sale is considered private when someone who is not a licensed gun dealer sells a gun to another person who also is not a licensed gun dealer. All 50 states have their own laws about private gun sales. The federal government also has provisions in place governing these types of firearm exchanges.
Are private gun sales legal in New Mexico?
The short answer to this question is yes. Private gun sales are legal in New Mexico under state laws and published ordinances. Chapter 30, Article 1 states that a federal background check is required for all gun sales, including between private individuals.
If a firearm seller in New Mexico doesn't hold a valid and current firearms license, the seller must find one to complete the transaction. Here is how the process looks:
The private seller locates a licensed firearms dealer and arranges to use their services.
The private seller and buyer meet with the licensed firearms dealer.
The firearms dealer conducts the state and federally required background checks on the buyer.
There is a processing fee for completing the background check during a private firearm sale. Licensed firearm dealers charge up to $35 for the background check. B Line Guns is a licensed firearms dealer and can help facilitate the background checks for private sales.
Can I buy a gun as a gift in New Mexico?
You might be wondering if you can give or receive a gun as a gift in New Mexico. Again, the short answer to that question is yes. However, as with other kinds of private gun sales, you must follow certain regulations when gifting a firearm to a friend or loved one.
There are two ways you can go about giving a gun as a gift in New Mexico. First, you can buy the firearm and go through the background check yourself. Then, you simply complete a private sale transfer using a licensed firearm dealer when giving the gun to the intended recipient.
A second option is to have the person you intend to give the gun to accompany you to the store for its purchase. Then, the recipient can undergo the background check at the time of purchase, eliminating the second step in the first option above. If you do it this way, only the person receiving the gun must undergo a background check.
Does New Mexico have a gun registry?
Firearms don't have to be registered in New Mexico. The state does not have an official gun registry. Once background checks are completed, your information is removed from the system. However, if you want to carry a concealed, loaded handgun, you must apply for a concealed carry permit.
Separate requirements are in place for concealed carry permits, including a minimum age of 21 and the completion of a firearms safety training course.
Where can I get a background check for a private gun sale?
In New Mexico, you have several options for getting a background check for a private gun sale. One of those options is to seek out a licensed firearm dealer to conduct the required background check. B Line Guns is a licensed firearms dealer.
Our staff can assist with all the state and federal requirements for completing a legal private gun sale. Be sure to follow the proper and legal procedures during your private gun sales by contacting us today.